Club Meetings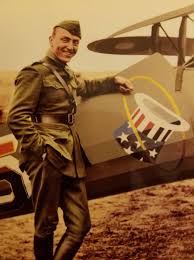 Anyone may attend a meeting of our club as a guest. Meetings are generally held on the 2nd Sunday of each month at 3:00 p.m. With the closure of the Westerville library, you will need to watch for for any updates on our Facebook group and read The Fly-By.
Membership for our chapter is $15 per year for an individual and $20 per year for a family membership. Although many of our members are also IPMS USA members, national membership is not required.
There's a monthly themed model contest and an open contest at each meeting. Some contests are judged and others member-voted. So, if you have ever wanted to learn how to judge, this is a great way to get first-hand experience from some of the finest around.
Some months there's raffle for models and other prizes, such as a national membership. Each October we hold a kit auction where amazing amounts of plastic, etched brass, and resin exchange hands for very little money — sometimes only to come back the following year.
Due to COVID, 2021 Meetings Are TBD
---
2021 Contest Themes
| | | | |
| --- | --- | --- | --- |
| Date | Theme | Award Type | Raffle & Notes |
| January | "You're Bugging Me" —  Named After Insect | Voted | No |
| February | "Baby it's Cold' — Winter Themed | Judged | No |
| March | "Let's Get High" — Hi-Vis Paint Scheme | Voted | Yes |
| April | "I Hate You" — Adversaries (2 Models) | Judged | No |
| May | "Surf and Turf" — Amphibious Vehicle | Voted | No |
| June | "Summer Time" — Convertible, Open Cockpit, Etc. | Judged | Yes |
| July | "4th of July" — Anything with a "4" in Its Name | Voted | Build-a-Thon |
| August | "On the Big Screen" — Movie Subject | Judged | No |
| September | Picnic Host's Choice | Voted | Yes – Picnic |
| October | "Halloween" — Named for Ghouls, Ghosts and Demons | Judged | No (Auction) |
| November | "I Can't See You" — 4 or More Major Colors | Voted | No |
| December | Best of the Best — Monthly Winners Only | Judged | Members Only |
Modeler of the Year
Our Modeler of the year is chosen by points scored at our monthly contests. Each model entered into the contest earns a point. Each model entered into a themed contest earns an additional point. The winner gets three extra points, second place two points and third gets one. The winner is announced each year in March. The Modeler of the Year for 2018-2019 was Matt Suggett. (No 2020 winner yet!)
Model of the Year
Our Model of the year is the winning model from the December contest, the best of each of the monthly winners. The Model of the Year is chosen from the monthly competition winners at the December meeting, so ramp up your game, hone your skills and take a shot at being chosen next year as best of the best!  The model chosen for 2020 was the Husky by Jon Mitchell.